A cozy house in the center of Valeggio sul Mincio connected to the other landmarks of the area.
Casa del Ciliegio is the perfect accommodation for the ones who want to live an unforgettable holiday near Verona, Mantova and Lake Garda!
---
The house
The Casa del Ciliegio is a very quiet and welcoming accommodation. It was carefully renowned by its owners and has all the essential amenities to live a fantastic holiday! This house is an oasis of tranquillity, a place where style and functionality meet to create a unique and memorable experience. It has a parking space and it is near two supermarkets, a pharmacy and the main bus stops to reach Verona, Mantova and the Garda Lake.
In this wonderful holiday home, you will find a spacious and bright living room, a kitchen, a romantic double bedroom, a bedroom with a bunk bed and a bathroom with a spacious shower.
Rooms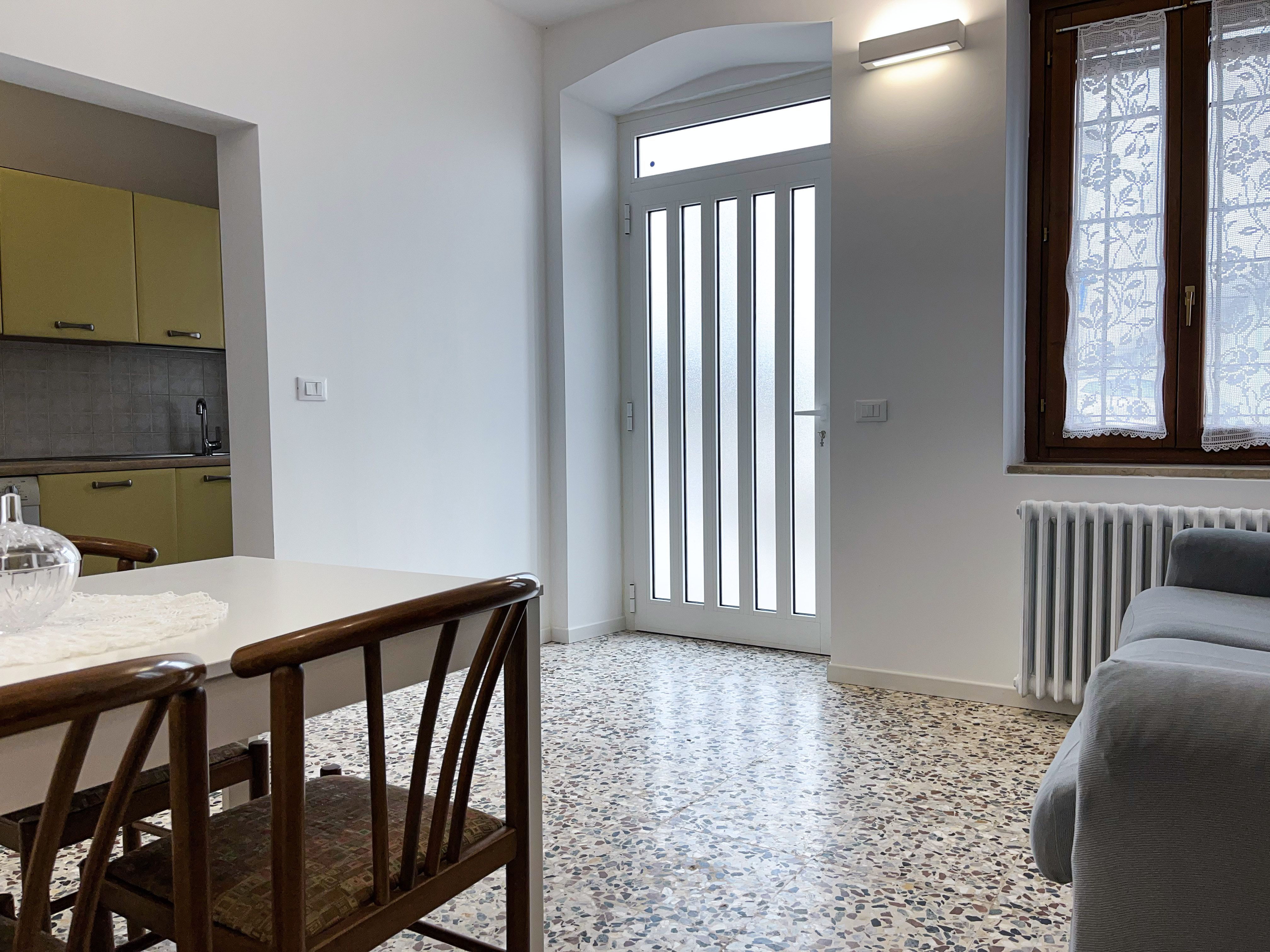 Living room
The living room is downstairs near the kitchen and it is very cozy. It is composed by a dining area on the one hand and by a relaxing area, with a smart TV and a sofa on the other hand.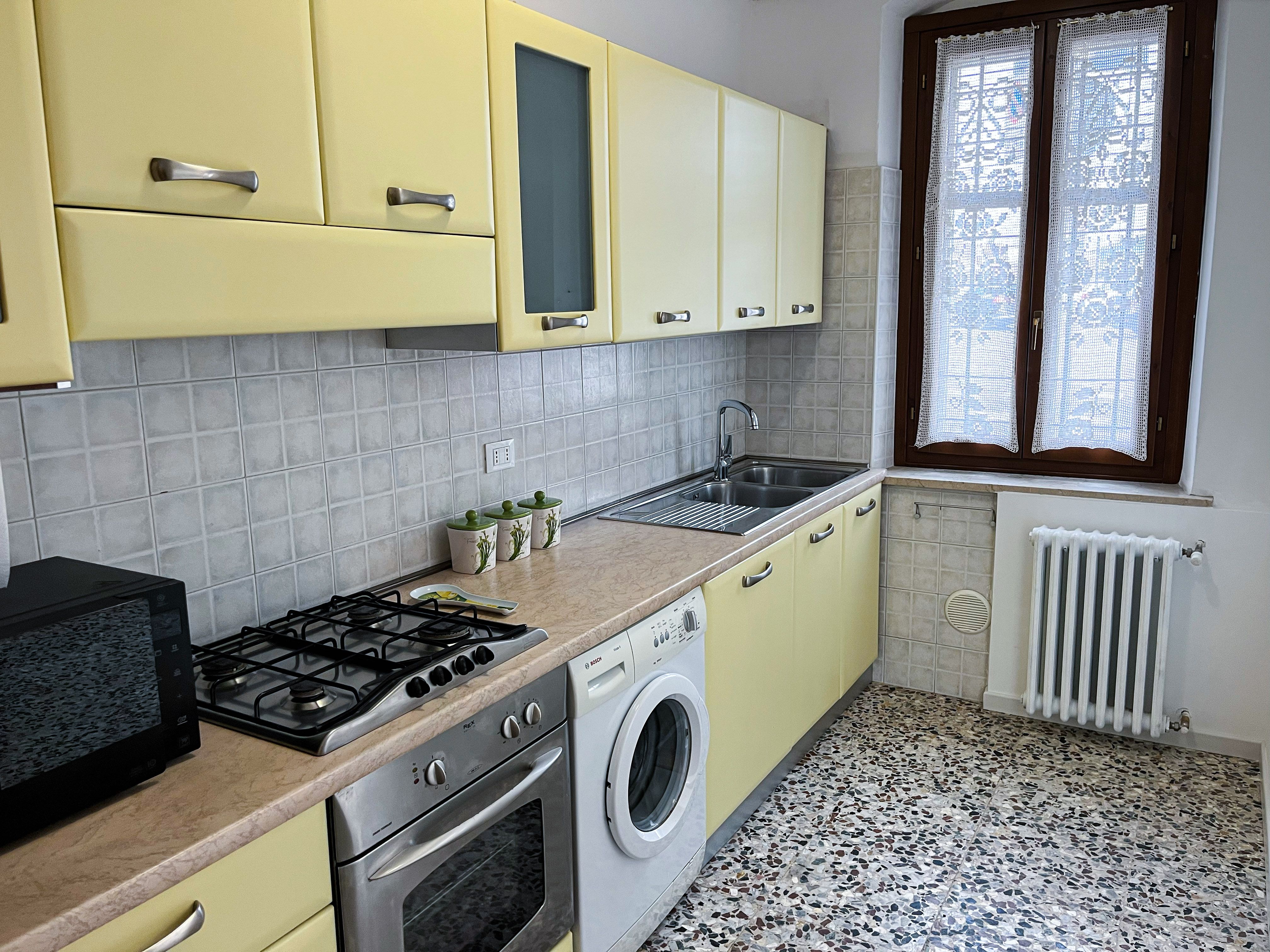 Kitchen
The kitchen is downstairs and is well-equipped with a fridge, crockery and cutlery, pans…. There is also a dishwasher.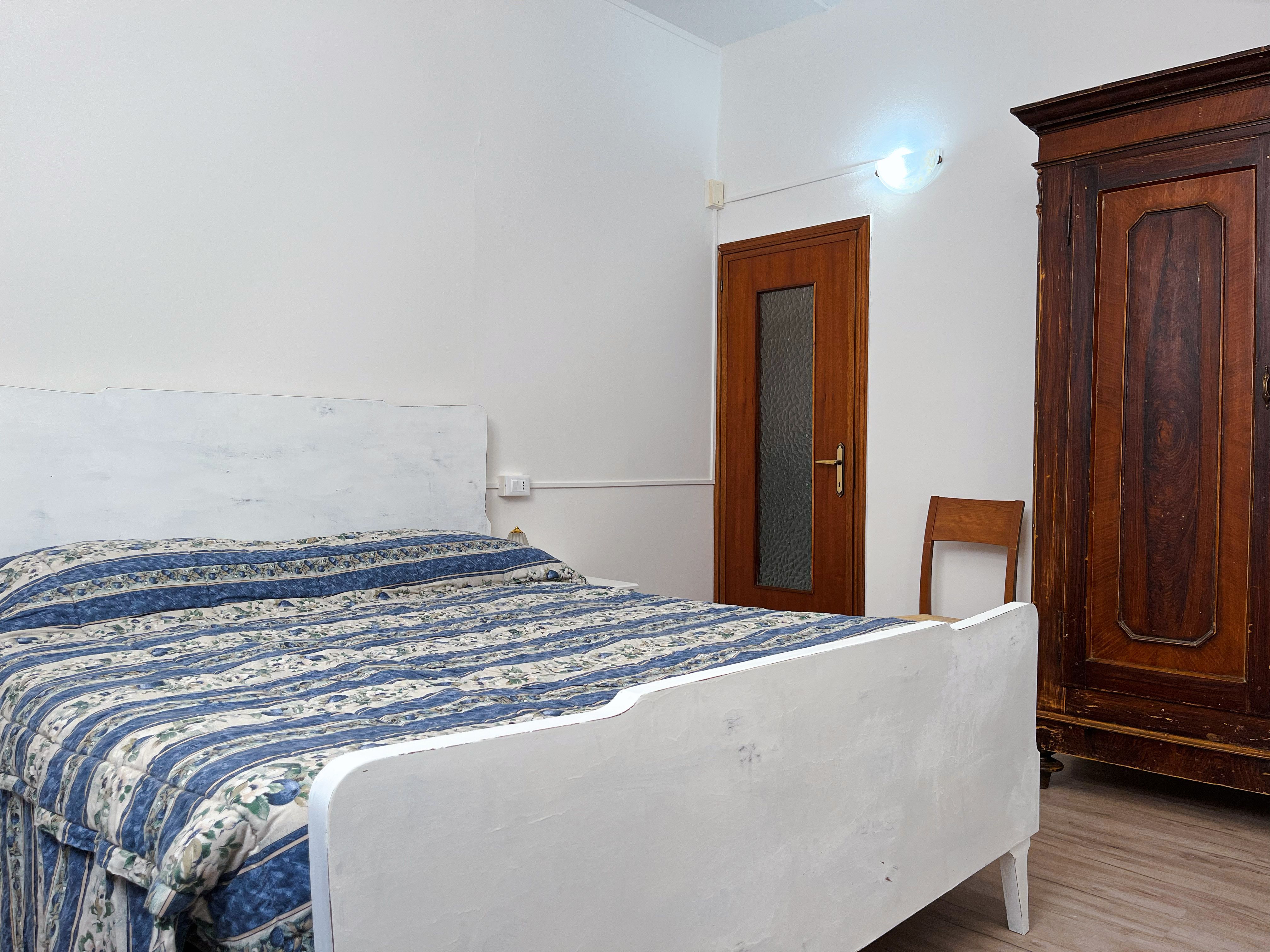 Main bedroom
The main bedroom, that you will find upstairs, is elegantly decorated with stylish furniture and offers comfort and tranquillity. It is supplied with linens and modern amenities such as the air conditioning.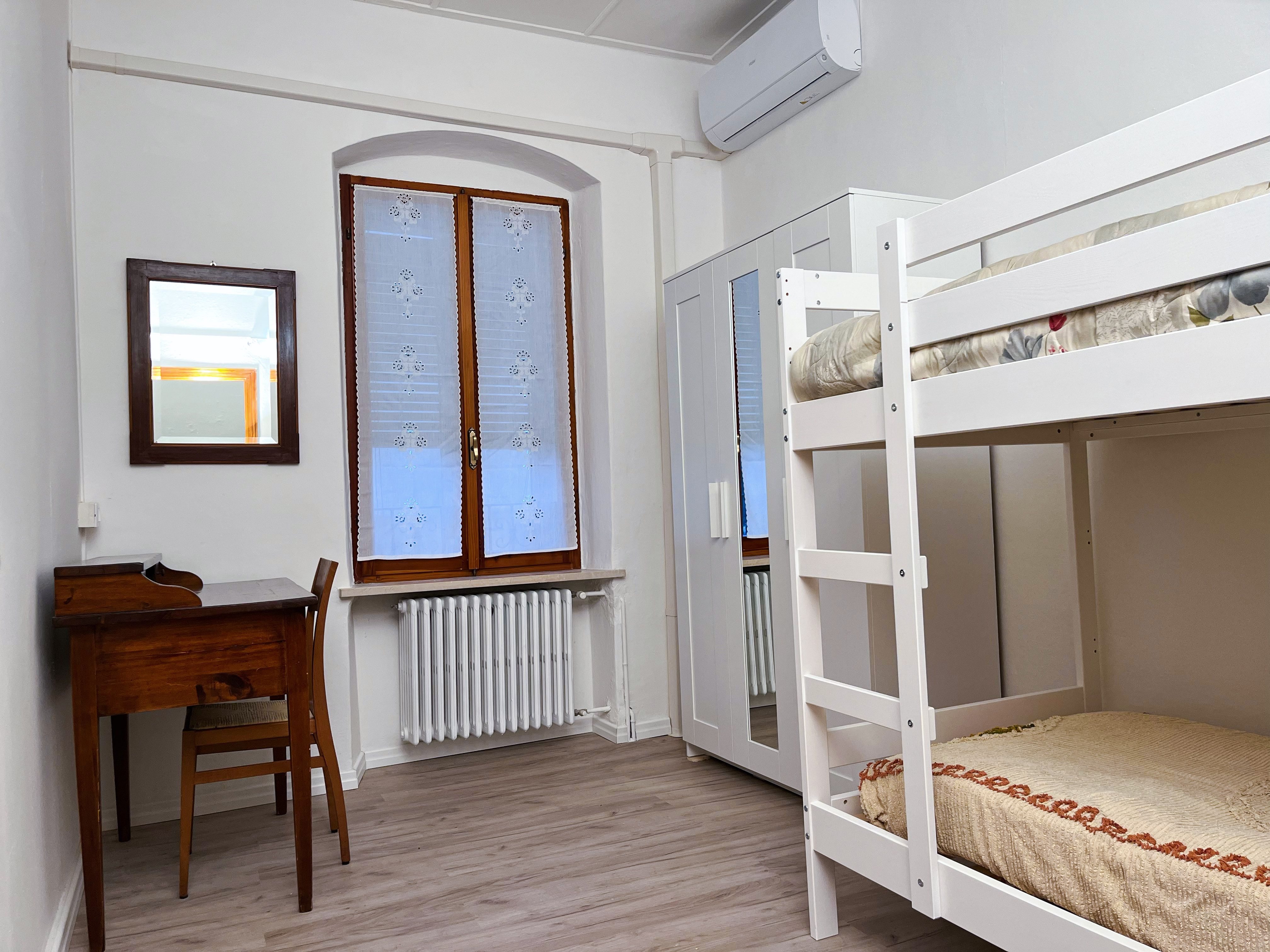 Secondary bedroom
The other guest bedroom, that you will find upstars, is furnished with a bunk bed, a wardrobe and a desk. It is supplied with linens and modern amenities such as the air conditioning.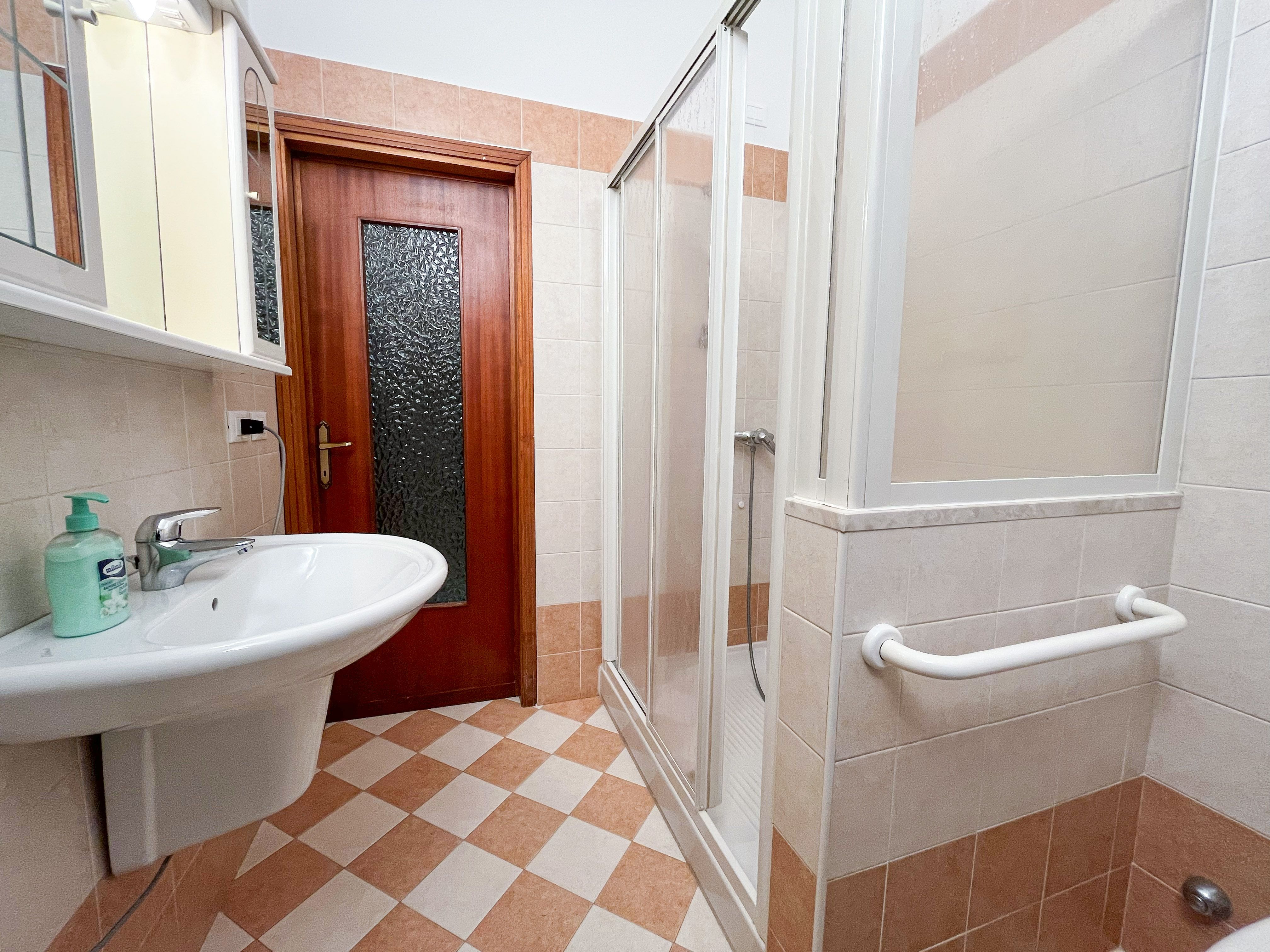 Bathroom
The toilet is upstairs, near the two bedrooms and has a large shower where you can relax.